Our mission is to cut down on the meal-prep and cooking time, so that healthy, home-cooked meals can be enjoyed without the hassle and within minutes!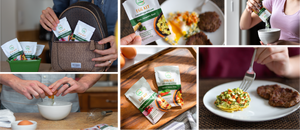 Located in Raleigh, North Carolina
We are proud to call the beautiful city of Raleigh, North Carolina, our home.  Our products are made and shipped directly from the facility located in Raleigh. We only work with US based suppliers to source our ingredients and all other supplies.  We are also a member of "Got To Be NC", an initiative on behalf of the North Carolina Department of Agriculture & Consumer Services to promote North Carolina agricultural products and goods.
Our Product
1Eatz brings to you single-serve Egg Kits that can be made for one person, or combined with more to make meals for the entire family. These are all-in-one, no-hassle kits that can simply be mixed with an egg and cooked, drastically reducing the prep time. They can also be combined with additional optional ingredients to create delicious but quick meals for any time of the day. Check out our Recipes and Ideas section to see how.
Recipes & Ideas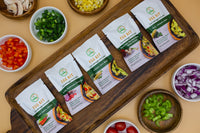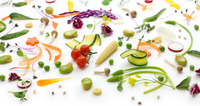 Our Ingredients
We use the finest ingredients, and our recipes use no preservatives, artificial flavors or colors. Our products do not need refrigeration, and can be stored in the pantry, your office desk, purse or backpack!
Our Story
The concept of 1Eatz started brewing in my head soon after the birth of my twin boys.  With time management completely out the window, getting a simple homemade meal together became a serious struggle every single day! We were so tired of eating out, deliveries and unhealthy fast food. There had to be a better way, I wondered every day!
Eventually I decided to leave my 14 year corporate career and started working on ideas to make flavorful and healthy homemade meals with very little time and effort. After researching ingredients and recipes for months, I was finally able to execute my vision and created 1Eatz.  I am so proud of what we have here today and I truly hope that you will benefit from it just as my family and I have! 
1Eatz is just beginning its journey, and I would like to take you along with us.  Try out our products and please reach out with any comments or suggestions.  I would absolutely love to hear from you!
Sana S. 
Founder, 1Eatz
Send me a Message